These days, it seems families are busier than ever. Between work, school, activities, volunteering, and socializing, finding the time to cook nutritious, unique meals is difficult. For so long, McDonald's, Wendy's, Burger King and other fast-food drive-thru joints have been the only solution for grabbing a fast dinner on the go. In 2004, the documentary Super Size Me, starring Morgan Spurlock, shed light on the dangers of eating the highly processed and unhealthy foods these fast food restaurants serve up. More recently, documentaries like Fed Up and Food, Inc. have pointed out both the questionable practices of the American food industry and the importance of a well-rounded, balanced diet for one's overall physical and mental well-being.
In the last couple of years, meal delivery services have been popping up left and right, offering an alternative to the traditional idea of fast food. They provide pre-measured ingredients and recipes so you can make amazing and healthy homemade dinners without the hassle of meal planning and grocery shopping. Read the descriptions below for more information about some of the most popular meal delivery services and how they can help you save time and your sanity!
Blue Apron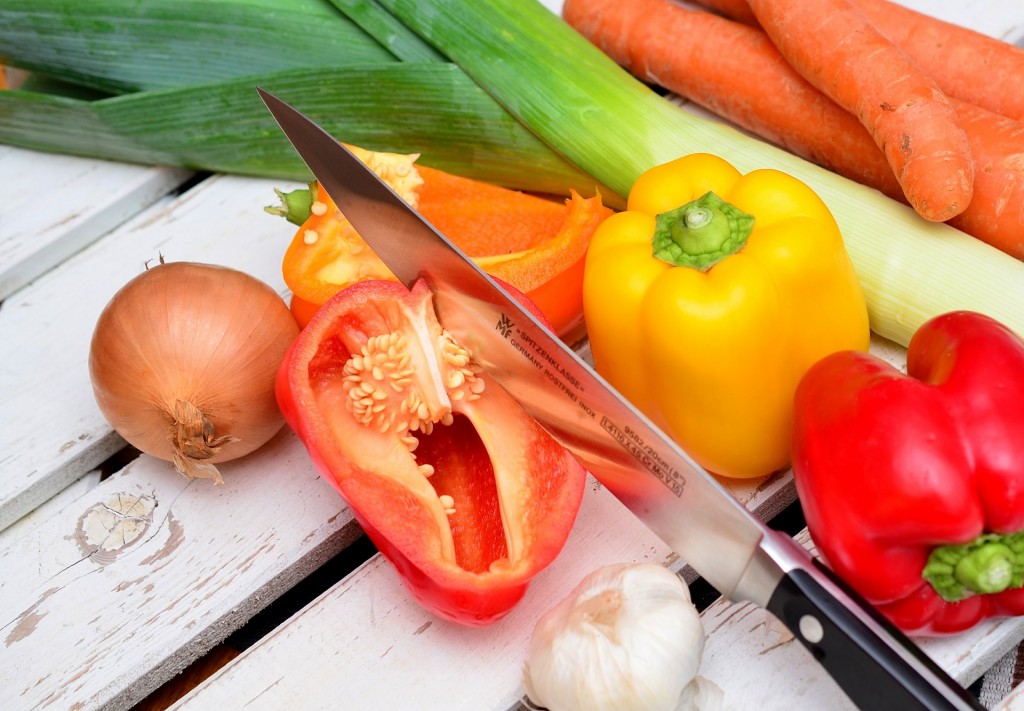 Blue Apron's focus is helping everyone and anyone learn how to cook with step-by-step instructions and pre-measured ingredients. They deliver high-quality, sustainable ingredients to make dinners in a range of cuisines. Their how-to videos and interactive recipe pages make this the perfect service for someone who wants to expand their palate and skill set in the kitchen. Blue Apron's website even offers a shop with pantry items, gadgets, and cookware you'll need to stock your kitchen like a true chef. Meals are just $9.99 each for the couple's plan and $8.74 each for the family package. You can choose your 2-4 meals from the weekly options for your plan; the couple's recipes focus on seasonal produce while the family recipes are healthy but more kid-friendly. To see how this meal delivery service stacks up against the competition, get the full Blue Apron comparison.
Green Chef
With all so many other weekday commitments, making a healthy meal sometimes isn't in the cards. It is often easier to pick up fast food or microwave frozen TV dinners. Green Chef provides organic, GMO-free, sustainably-sourced produce and meats to your door in a refrigerated box. You get the ingredients for 3 meals per week on the delivery day of your choosing, plus you can skip weeks if you want. This Colorado-based start-up also caters to more dietary needs than other services, including vegan, vegetarian, paleo, and gluten-free package options. Meals range from $10.49 to $14.99 each and take just 30 minutes to prepare!
Plated
Plated offers simpler, yet still healthy, meals in comparison with the other two services. That's why it is great for people who aren't looking for anything fancy, just some help with their weeknight cooking. You can choose from 9 new recipes each week, making this the most customizable service. They send just the right amounts of the ingredients you need, along with easy to follow recipe cards so you can try new foods and hone your skills with minimal effort. Plated also offers dessert recipes as an option for those who have a sweet tooth. Meals are $12 each and come in plans of 2-4 meals a week for 2 people.
Meal delivery services are the new answer to convenience foods. Rather than depending on frozen or processed junk, American families can order healthy, hearty dinners right to their doorsteps. This way, you can save time and stress by not shopping or planning, reduce food waste, eat healthier, and still spend less time in the kitchen than it takes to make a frozen pizza. For more information on other meal services, check out boxedmealz.com